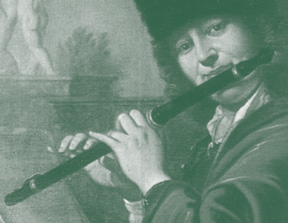 In its inaugural year, Perspective Festival celebrates music of the Baroque Era in 5 events:
1)
Friday, May 26 - Baroque Flute and Harpsichord Recital - Trinity Lutheran Church - 8 PM
Tim Janz and Justin Luchinski perform two rare Sonatas for Flute and Harpsichord, as well as two of Bach's great masterworks alongside the Perspective Festival Strings, led by Jeff Looysen.
2)
Saturday morning, May 27 - Keynote Speech/Q&A - Room 175 - Riddell Centre - 1030 AM
Tim Janz will speak about Tempo, Pitch and Physics, explaining his evolving theory of appropriate tempo choice (aka how do we figure out the right speed for our performances) through science and the cosmos.
3)
Saturday afternoon, May 27 - Masterclass - Room 175 - Riddell Centre - 130 PM
French pianist and accordionist, Fanny Vicens, will work with advanced piano students on Baroque and 20th century repertoire.
4)
Sunday morning, May 28 - Lutheran Pentecost Mass - Trinity Lutheran Church - 10 AM
In the spirit of the mid-18th century German Lutheran composers like Bach, Telemann and Stoelzel, Michael Angell will lead the Luther Bach Choir, the Perspective Festival Strings, and Mezzo-Contralto Aliya Ahmad in works by JS Bach, Stoelzel, and the world premiere of Dustin Peters's "Lux Beata".
5)
Sunday evening, May 28 - Gala Recital - Darke Hall - 8 PM (7:15 preconcert chat)
Regina Musical Club presents accordionist Fanny Vicens in JS Bach's Goldberg Variations. Please join us for a bilingual French/English pre-concert chat (and a glass of bubbly, why not?) with Artistic Director Michael Angell and La Cité's Jérôme Melançon.
Tickets for the Gala Recital.